I'm out of town today, and the downtown Farmers' Market goes on without me. I will force myself to rest rather than go through withdrawal by thinking about last week's loot.
See the basket? Here's another view of these all-important ingredients.
It was a busy few days in the OkayByMe kitchen. We'll be well stocked for winter.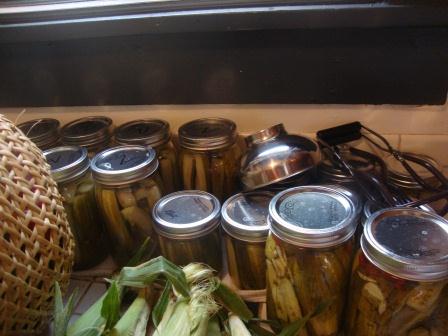 It was a busy day, that is, followed by a quick trip to the midweek market. I didn't buy much; I just picked up a few basics.
More cukes for sweet pickles, sweet corn, blueberries, and some very pretty bell peppers. What's that in the basket with the picklers?