It hasn't been the best garden season. Some of the pallet plants died from neglect, pure and simple – not enough watering on my part. Hanging flowers suffered the same fate. Herbs are okay. When I've watered, they're on the top of my list.
Approximately one third of the raised bed actually grew. The rest is weeds, pure and simple. I've done a little weeding of the actual vegetable successes,
And then the beans – the replacement beans! – were attacked. This was obviously a critter much taller than a rabbit. It looks like it climbed or jumped over the chicken wire fencing and was not deterred by the layer of green onions around the edges. In fact, it may have knocked over a few monster onions (if the hail and hard rain last week didn't).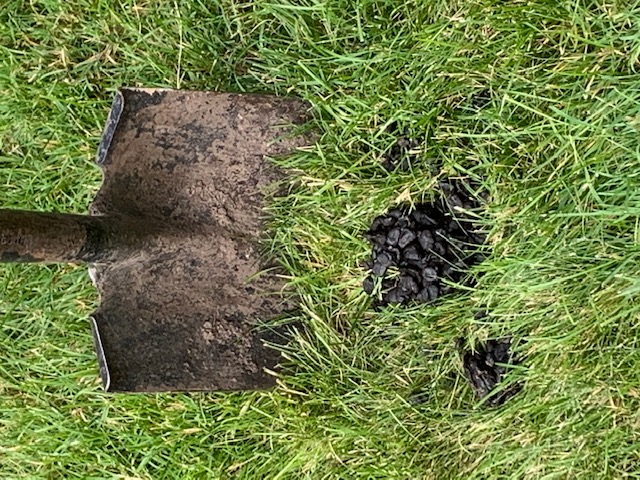 Readers, I don't know why the pictures rotated left on me. WordPress isn't playing nice with me here. Anyway, you can see where something nibbled about five feet off the ground and then left its mark on what little lawn we have left. Grrr.
I'm pretty sure I know what kind of critter visited, but I welcome your input. Anyone? Smaller than a moose, bigger than a rabbit, not a dog or cat. What do you think?